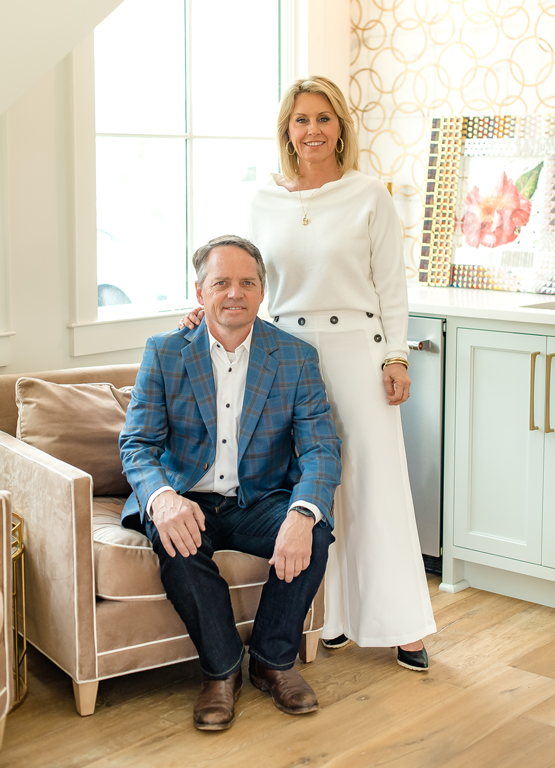 About The Owners of Wise Living Real Estate
Friends since college, the Norton and Wise families count themselves blessed to live, work, and raise their children together in a community that they love so much. In 2011, Laura and Sandy formed the Norton Wise Team and with their high energy and deep rooted relationships in the community, they have consistently earned a place among the top 10 Real Estate Teams in Baldwin County. In 2018, they opened Wise Living Real Estate. Together they have over 20 years of experience specializing in all areas of Real Estate from residential to commercial and everything in-between!
Sandy offers a wealth of knowledge with a degree in real estate finance and a career as a builder, developer, real estate broker and business entrepreneur. Laura's love and passion for selling real estate is evident from the many families she has represented in her career; helping people buy and sell their most valuable investments, Sandy and Laura humbly acknowledge, "WE LIVE A PRETTY INCREDIBLE LIFE" and look forward to sharing life with each of you.
THE HAW5 FOUNDATION
The principal of living an incredible life isn't about how much money we have or how many pieces of property we own; but rather it's about relationships, memories, and the impact we make on each other along the way.
Unlike big, corporate real estate companies, where a percentage of your money goes to an out-of-town corporate office, Wise Living was opened with the purpose of supporting the HAW5 Foundation, which gives 100 percent of all proceeds back to our local community. The HAW5 Foundation was started in memory of Henry Alexander Wise V, owner Sandy's son. Henry left a huge imprint on so many hearts with his contagious smile, positive attitude, witty sense of humor, and endless energy.
Wise Living Associated Companies
Let's Connect!
No matter where you might be in your real estate journey, you can always reach out to us for more information. If you're ready for a superior buying or selling experience, give the Wise Living Team a call!